Celebrate the Holiday Season in Stockholm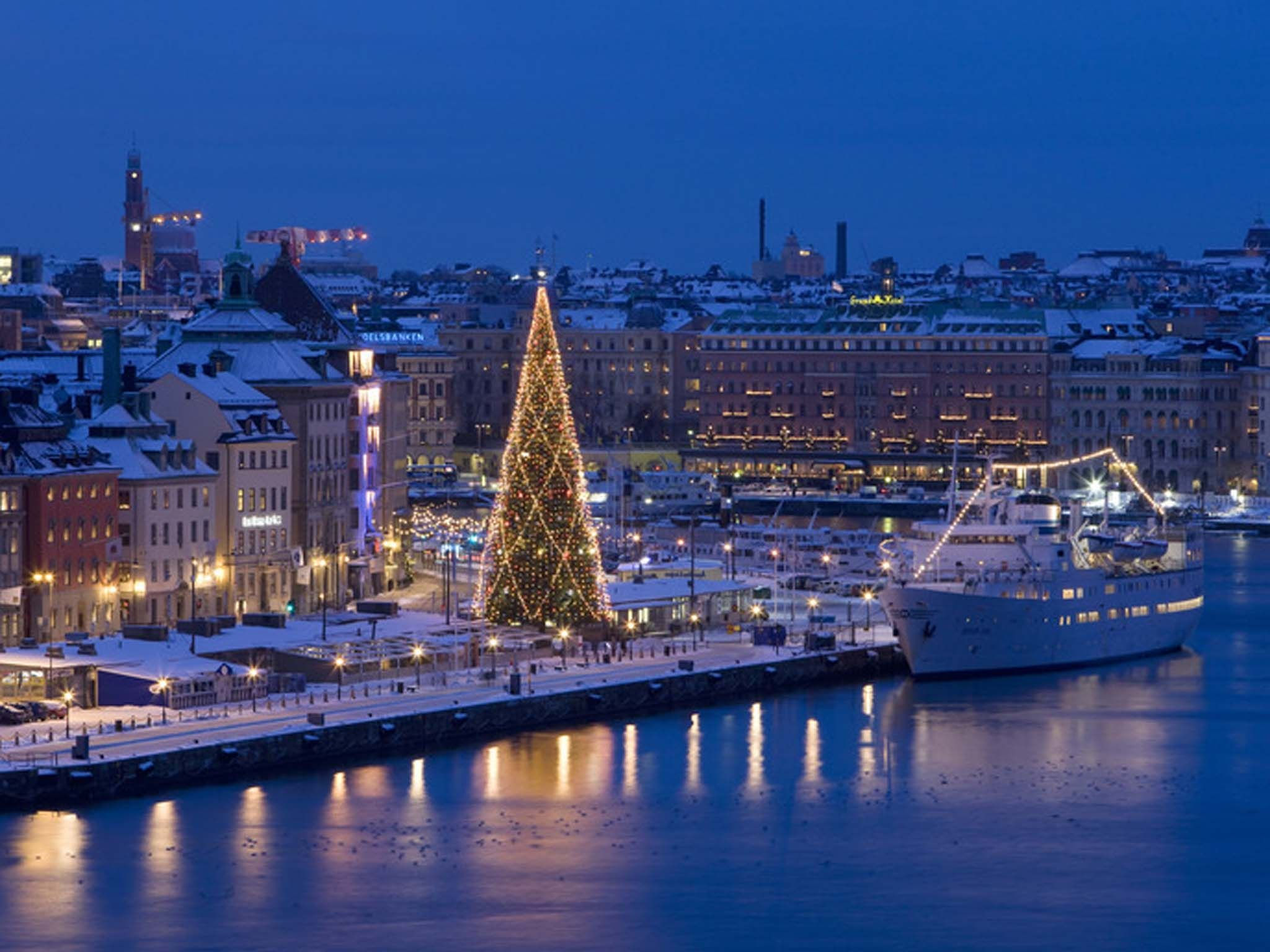 Photo: Henrik Trygg - Stockholm Visitors Board

Stockholm is a magical place during the weeks leading up to Christmas. The streets are wonderfully decorated and filled with cozy markets, Christmas tables, candlelit cafes and lots and lots of shopping. During November and December it gets dark already around 3 pm and this is when the city really lights up - with sparkling lights and decorations!

There is a lot to see and do in Stockholm in December. To make it easier for you to pick and choose, here are some of our favorites:
Christmas Markets at Skansen, Open Air Museum
Enjoy the traditional Christmas Market at the popular Open Air Museum, Skansen
Cristmas Market at Stortorget, Old Town
This is one of the most popular markets in the city, located in picturesque Old Town
Christmas Market at Rosendahls Trädgårdar
You will find this cosy market and café at the National Park, Djurgården
St. Lucia Celebration
We celebrate St Lucia on the 13th of December each year, with singing, mulled wine, "glögg" and saffron buns
Christmas Tables, Julbord
If you are visiting us during the month of December we really recommend that you try a traditional Swedish Christmas buffet, "julbord". You'll find many different types of cured herring, pates, homemade meat balls, many variations of salmon and much more!
NK Department Store, Christmas Window
NK is one of our most prestigious department stores and each year they have a spectacular Christmas window to the joy of all the little ones out there
Archipellago, Boat trips and Christmas Tables
There are also many cosy restaurants in the archipelago that offer Christmas tables and markets. Please don't hesitate to ask our front desk staff for recommendations
Ice Skating
There are many nice scating rinks around the city. The most popular one is located in Kungsträdgården, just a short walk from the hotel. The atmosphere here is very special, with great music and lots of cafés nearby, easy to sneak into if you start feeling cold
A warm welcome to our beutiful winter city!